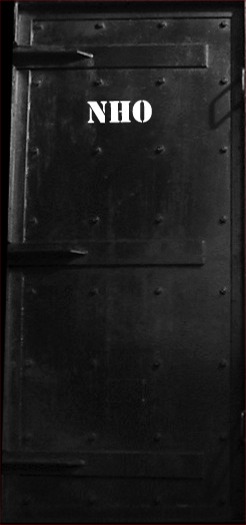 Click on Door to Go Back to NHO Home


Here are a few shots of The Ghosts On a Pole (GOP) prototype gear drive assembly. Basically, the concept is to have two ghost figures rotating on a T-bar approximately 20 feet in the air. The ghosts that I am using are quite heavy ... they were purchased from Party City and have a wire frame with thick latex head and hands. I am guessing that they weigh a good 5 -10 lbs. each so I wanted to make a drive mechanism that was heavy duty.
The drive assembly consists of a 12 volt heavy duty truck/bus windshield wiper motor, a modified boat winch and a fabricated drive shaft and bearing.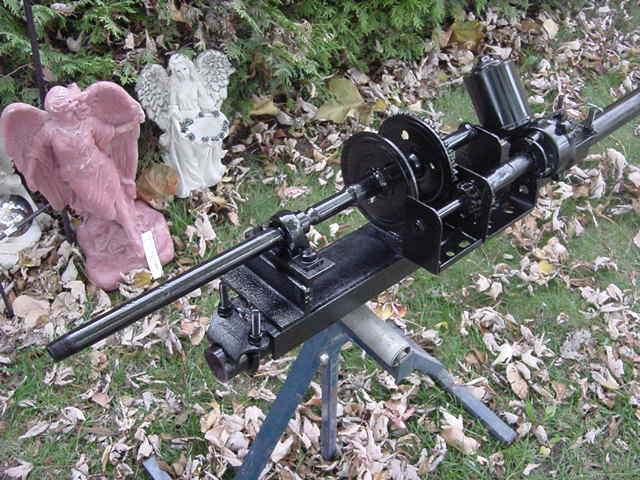 Drive coupling is high-tech automotive heater hose ... one end is clamped to the shaft where the winch handle would normally go, and the other end is slipped over a 1/2" pipe nipple. I purposely did not clamp this end, in order to make a "weak link" that can slip in the case of a catastrophic gear jamming or binding, etc. Also, being flexible, it allows for some misalignment and any wobble that may result in fabrication of the drive (without any machining tools :-)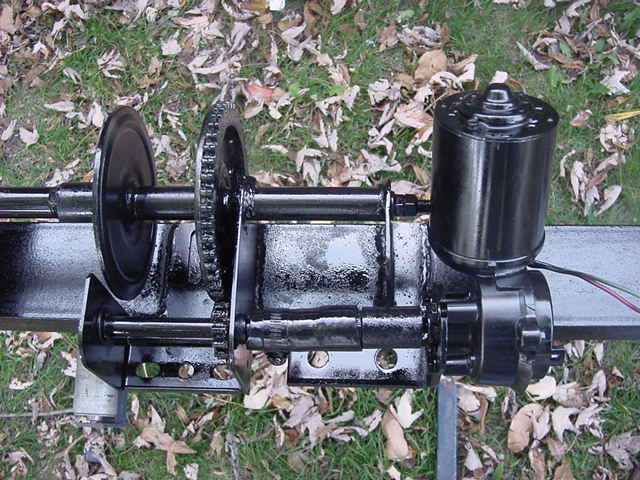 One side of the winch was cut off and repositioned (it can be seen between the large spool gear and the motor. I then replaced the original approx. 3/8" X 4" bolt with an 8" long one with a pipe spacer for support.
Here again, you can see the re-worked bracketry ... also, a good view of the pillow block bearing assembly.
Here it is, in all it's glory mounted on top of the 20 foot length of 1 1/2" pipe. Before you ask, yep it's heavy (but it's also super heavy duty). It takes allot of torque to turn the 10' crossbar with the two ghost figures on it.
Had to build a box around the finished drive assembly, although rain water won't harm much, it's more to just cover it up so as not to be seen.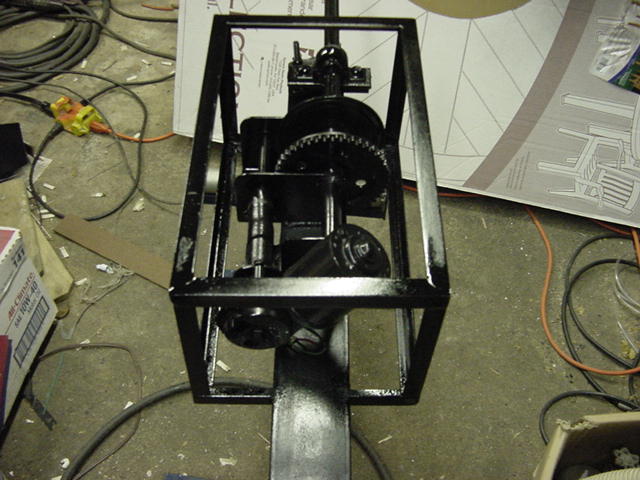 Here is the finished results.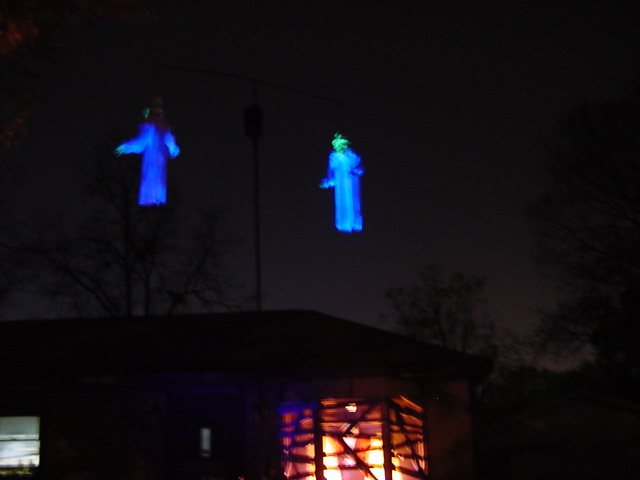 Here are a couple of slow shutter-speed shots to show the action.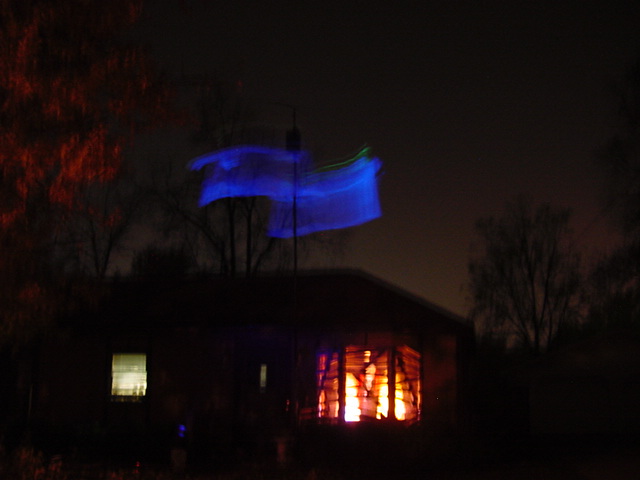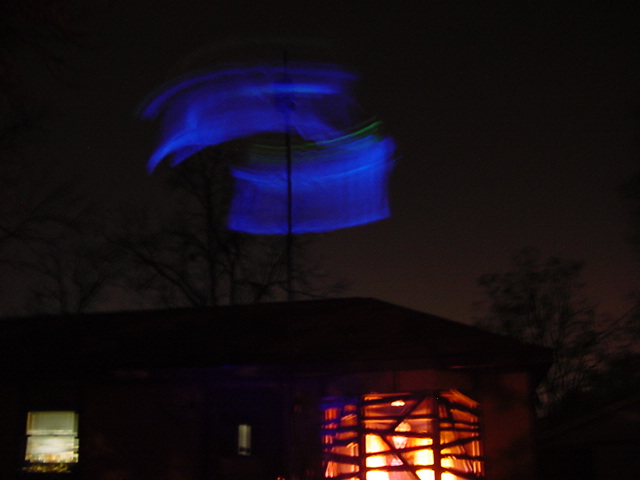 Lighting is with a 400W Chauvet Blacklight "cannon"